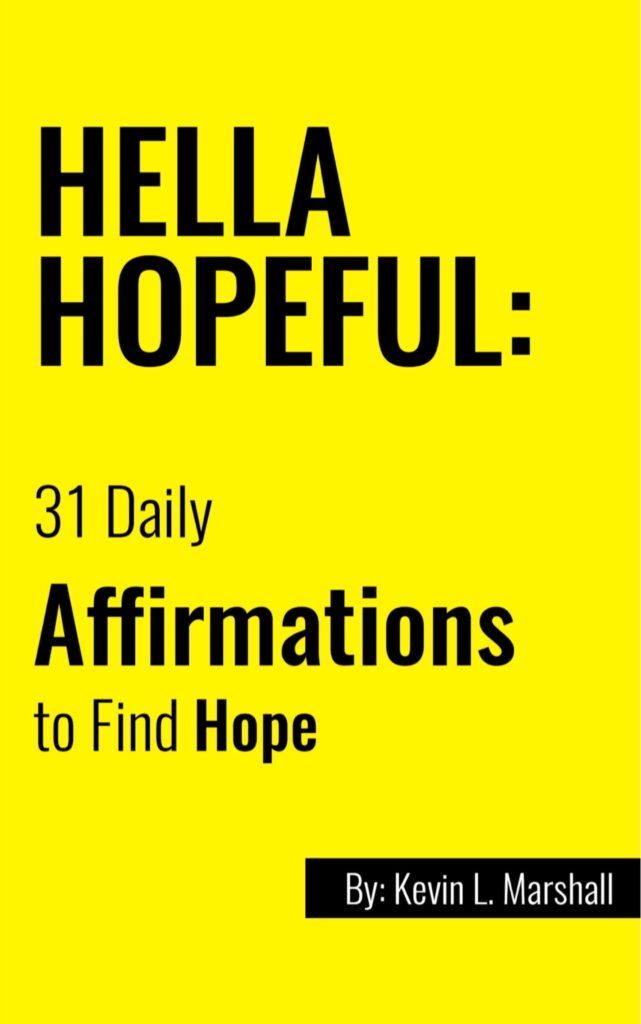 Hella Hopeful: 31 Daily Affirmations to Find Hope
Affirmations are assertions, words, or statements, which should be read and digested to shift one's mindset and thinking. This book is a thirty-one-day guide to finding hope in all aspects of your life. Each affirmation in this book contains practical assurances that will promote a life of positive thinking, peace, and abundance.
Hella Hopeful Too! : 31 Daily Questions to Find Hope
"Hella Hopeful, Too!" is a follow-up to "Hella Hopeful: 31 Daily Affirmations to Find Hope." While the latter is a book of affirmations designed to shift one's mindset, "Hella Hopeful, Too!" was written to ignite self-examination and meaningful life inquiry.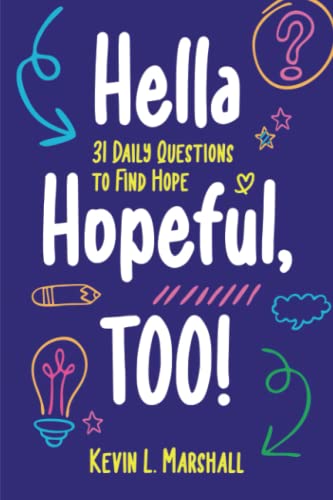 Kevin Marshall is an Author, Attorney, and Hope Dealer. Kevin was born in Charlotte, North Carolina on August 11, 1987. He attended Elizabeth City State University, where he earned his Bachelor of Arts in Political Science. In 2012, he graduated from Atlanta's John Marshall Law School.
Kevin is currently a practicing attorney in Atlanta, Georgia. He has argued at the Supreme Court of Georgia and was recognized in 2018 by the National Trial Lawyers Association as Top 40 Under 40 for civil litigation. In 2019, he was inducted into the Elizabeth City State University 40 Under 40 Society. Kevin's life mission is to let everyone know, no matter who they are or where they come from, that God loves them (and he does too).
Elizabeth City State University 40/40 Club Giving Campaign